Finally a language school where you learn to speak
Overcome fears through personal coaching – every day (5 min.)

Learn to speak confidently in private online lessons (25 min. each, can be booked flexibly)

Designed for beginners, those returning to the language and those who have had difficulties
Languages you can learn with NELA:



Finally a language school where you learn to speak
Overcome fears through personal coaching – every day (5 min.)

Learn to speak confidently in private online lessons (25 min. each, can be booked flexibly)

Designed for beginners, those returning to the language and those who have had difficulties
Languages you can learn with NELA: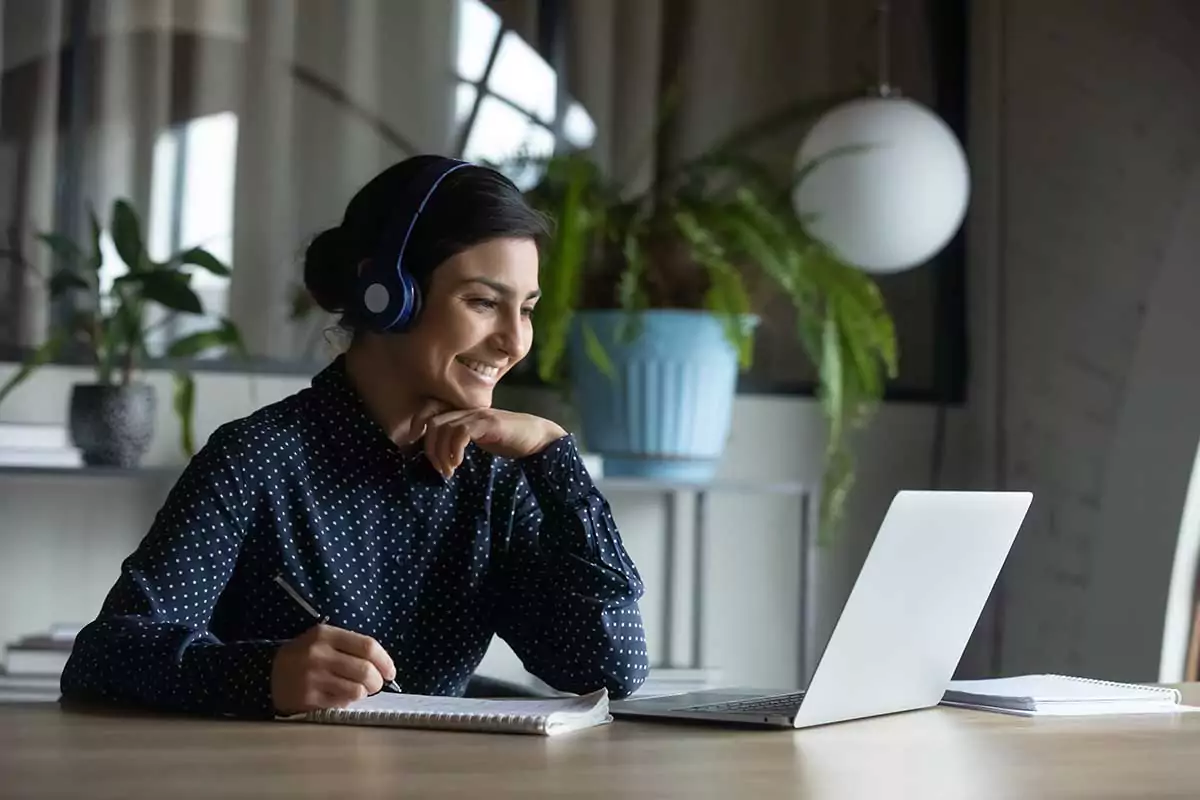 GAIN CONFIDENCE AND LEARN WITH MOTIVATION – HOW?
NELA combines live lessons with app training
When it comes to language learning, we know what slows you down and makes your motivation dwindle. Having people who support you and give you confidence is a crucial factor in learning to speak with confidence.
Your private coach will be there for you every day in the NELA app. He will help you stay focused.

You will both practice a few minutes every day in the app, which works similarly to WhatsApp. Completely flexible and without stress. When and where it suits you.

In live lessons, you will feel comfortable because you're familiar with your teacher and you've practiced with him regularly. As a result, you will lose your fear and speak with confidence.
This is the New Language Academy – the online language school that will finally help you speak with confidence.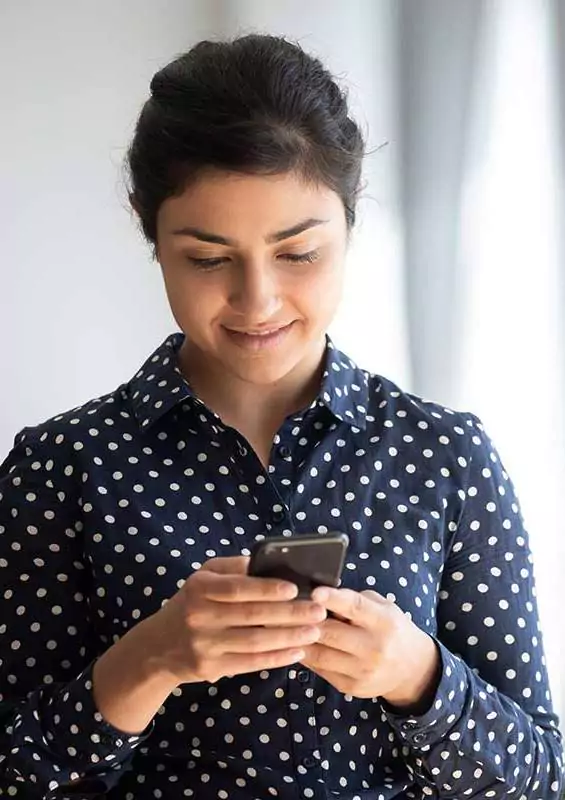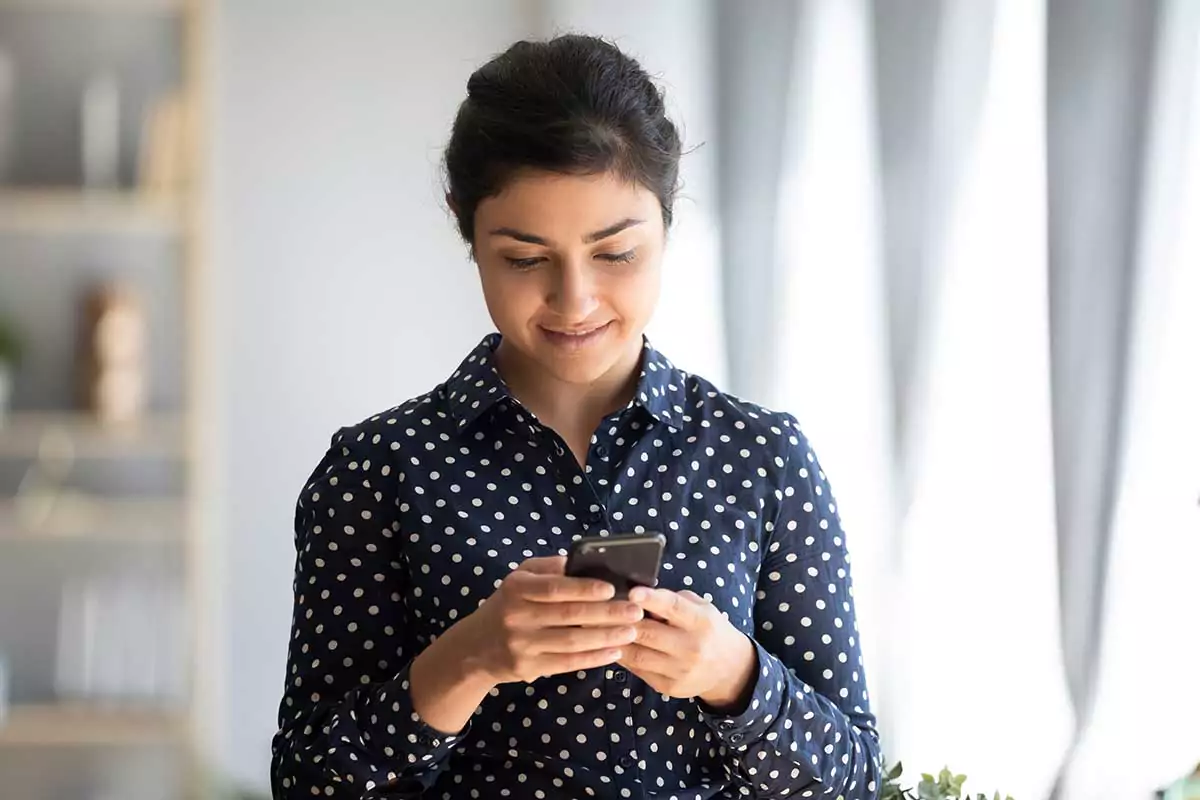 With the NELA app you keep in touch with your personal teacher every day: You talk, chat and practice the new language.
THE ONLINE LANGUAGE SCHOOL THAT MAKES IT AS EASY AS POSSIBLE ON YOUR BRAIN
Learning languages online with NELA – why so effective?
Regular live lessons
Once a week or more, you will meet with your personal teacher for a 25-minute live lesson using Zoom. There are no group lessons, you are always taught privately. This allows your teacher to focus on you and give you direct personal feedback. Your language teacher works with dynamic and easy-to-use methods. No boredom. This makes language learning fun and you will quickly gain confidence and self-assurance.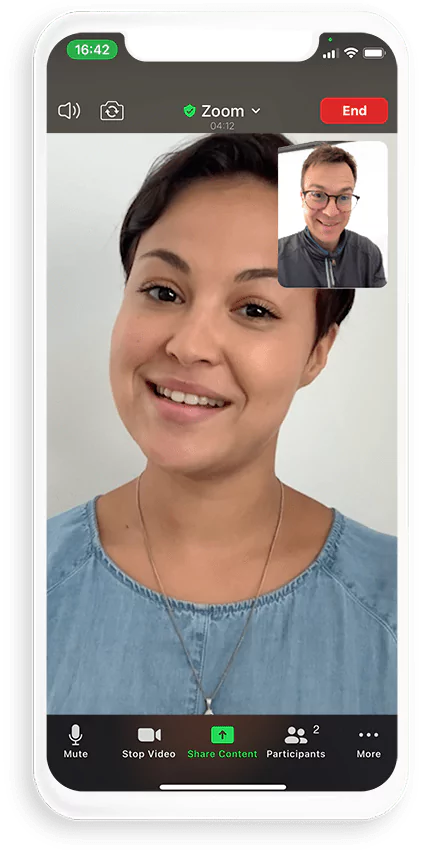 Language training via app
You will practice your new language for about five minutes every day with your personal teacher in the app. The exchange works similar to WhatsApp. Your language teacher approaches you and motivates you to do something to practice the language. You decide when you will respond and have time to practice. Without stress, completely flexible. This daily training allows you to progress faster. Your course material is also in the app, and you can access it anytime, anywhere.
Flexible & at your pace
You can decide for yourself whether you want to learn in a relaxed way or really step on the gas. At full throttle you can complete a language level like A1 or A2 in 4 months. You can change your learning speed at any time. No matter what pace you choose, your personal teacher will help you stay focused with small, daily bites that can easily be integrated into your daily routine. Booking your live lessons is straightforward using the calendar function in the app, and you can book them flexibly, whenever it suits you.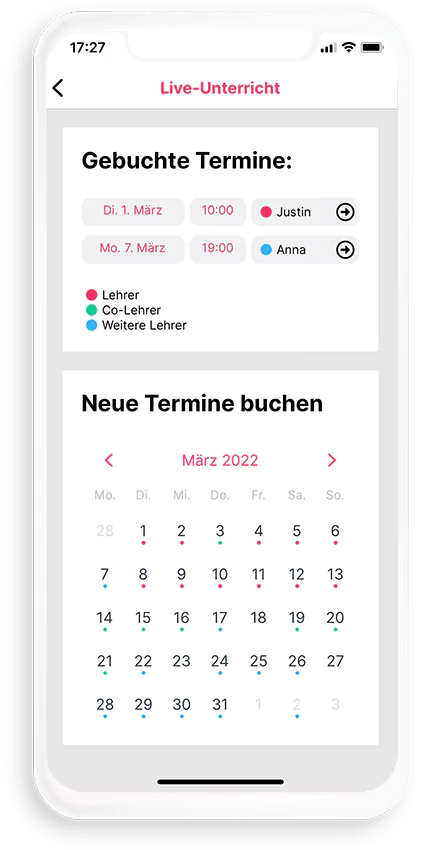 People to help you
The best way to learn to speak languages confidently is with people. That's why at NELA you always have a qualified language coach at your side. Your language coach will help you to lose your fear of speaking, reduce mental blocks, and get the courage to become more active in the foreign language. They use learning techniques that create a relaxed learning atmosphere in which you are confident to pronounce even words and phrases you are unsure of. Your personal language coach is interested in your progress and will motivate you to practice your new language for a few minutes every day. Soon you will feel that you are no longer talking to a stranger, but to a friend. This in turn will increase your confidence and motivate you to keep learning.
NELA will help you get started
We specialize in beginners and those returning to the language. This phase determines whether negative or positive feelings are stored in the brain. This in turn strongly influences your success. We make sure that you master the initial phase well. We help you gain confidence and self-esteem.
WHAT HAPPENS NEXT?
We know that you can't spend 70 to 100 euros for a long time to learn a new language. So once you've laid a good foundation, we'll help you continue to build your language skills at a reasonable cost. We'll advise you on which options (language learning app, group course, online material) are best for you personally to continue learning your language afterwards.
Are those returning to learning a language like beginners?
Those who want to brush up on a language after a long time are confronted with similar feelings and challenges as beginners: "I missed the chance back then." Or: "Language learning has never been my thing." These are all negative feelings that can rob us of motivation and energy. At NELA, however, we are convinced that neither age nor aptitude matter. With the right methods, anyone can learn a new language – and by right, we mean brain-friendly methods.
Get started and continue at a reasonable price
You can learn your new language with us for a maximum of 8 months. During this time, you will not only gain confidence, but also find out what type of learner you are and how to stay motivated. After that, we will advise you on how to achieve your language goals and which language learning app and course format are right for you. We will explain to you how you can continue successfully and cost-effectively. Because it's not about your money, it's about your progress. That's what makes us so successful.
Find out how much you already know
To find out your level and which NELA lesson is best for you to start with, we recommend our free online placement test. Why not give it a try now?
All NELA language courses are based on the Common European Framework of Reference for Languages (CEFR). Upon completion of a course, you will receive a certificate that shows everyone what you can do.
Learning with stories
You don't cram, instead you discover – with all your senses. You immerse yourself in everyday stories, see and hear different people speak, empathize with them and thereby prepare yourself to speak in real situations. Initially free of any grammar rules. These will come later. The NELA method is brain-friendly – just as children learn.
CHOOSE YOUR LEARNING PACE
An overview of the subscription options
Languages you can learn with NELA:

English

Business English

Spanish

German
LEARN TO SPEAK CONFIDENTLY WITH NELA
Which language would you like to learn?
ONLINE LANGUAGE LEARNING MADE EASY
Is NELA the right online language school for you?
Yes, if in addition to flexibility and ease of learning, it's also important to you:
to be personally motivated to stay focused. Your personal teacher is there to help you do just that. We also call it: self-discipline made easy.

not to get lost in a group. As a trusted reference person, your personal teacher will help you overcome fears and soon speak the foreign language with confidence.

to have personal attention. Our customer service is available by phone and e-mail and will be happy to answer your questions.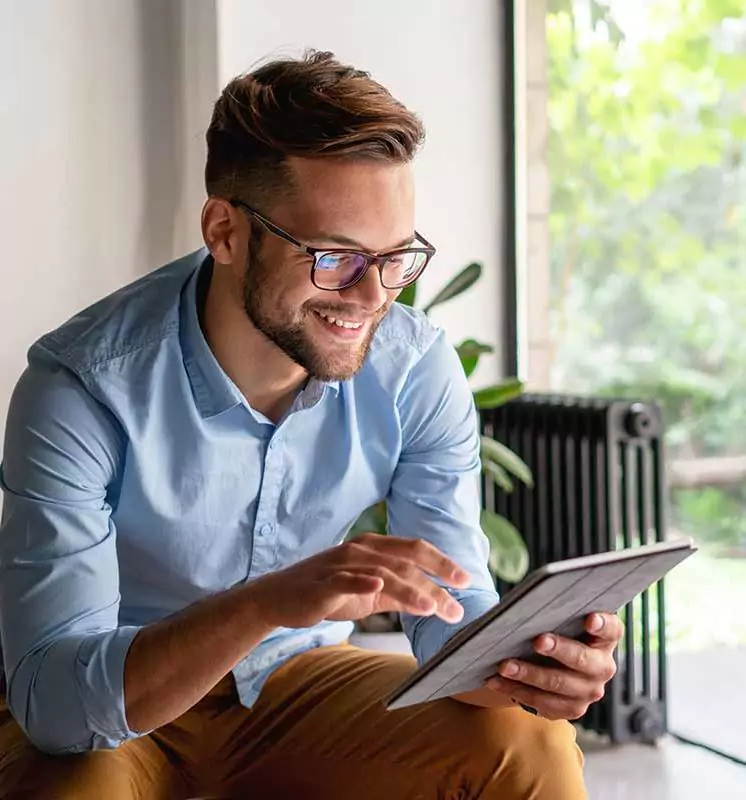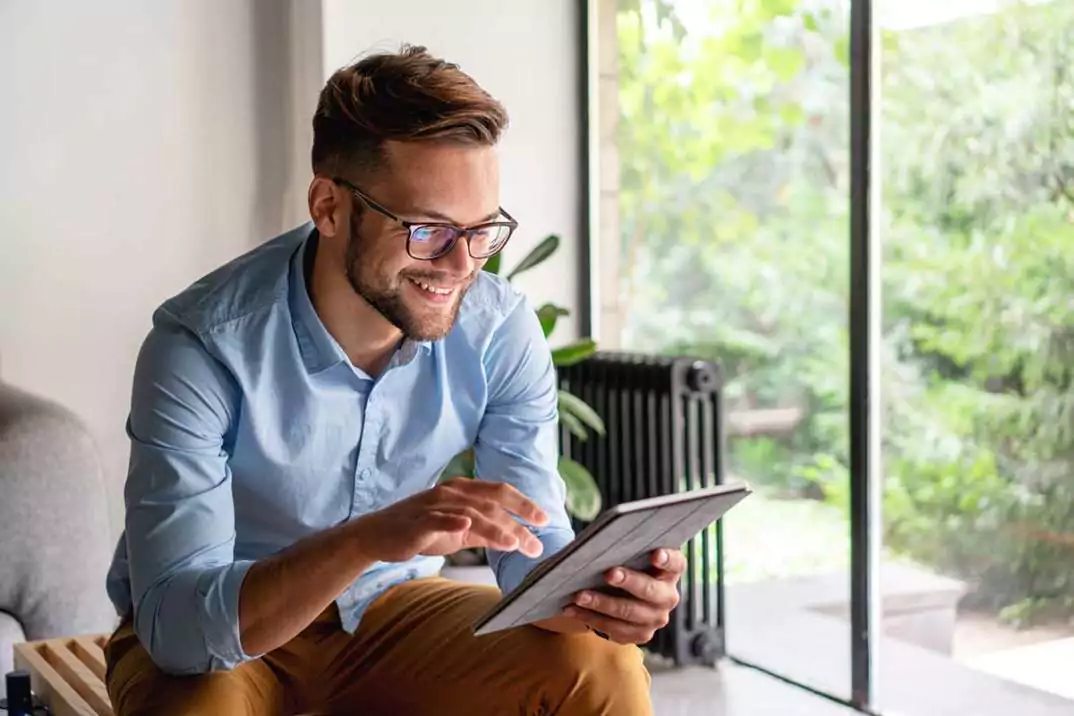 Learning a language with NELA – something you will look forward to every day.
FREQUENTLY ASKED QUESTIONS
TRANSPARENT AND FAIR
How do I start with NELA?
frag-bobby.de
You choose your subscription, register and book your first, free live lesson.
Then you can start right away to prepare for the live lessons:
You click on "Start course now" and enter your learning chat. Watch the videos. Look at the learning materials. Then you can say hello to your teacher at the bottom of the chat.
Your teacher will answer you and send you the first exercises for your lesson. Completing the exercises will prepare you for your first live lesson.
By the way, your course works best with the NELA app on your phone. You can download the app for free from the App Store or the Google Play Store. As soon as you have logged in, you will enter your learning chat.
START FREE TRIAL WEEK
Do you have any more questions about NELA?
Our customer service is happy to hear from you and will be happy to help you with any questions or concerns you may have. Or you can try out our online language course for seven days free of charge to get a better idea of what it's like. Your language teacher is already looking forward to meeting you.